I felt a bit late to add to the monster/elephant action but couldn't resist doing some DFC fan art!
I love all the pieces posted so far, keep up the great work everyone!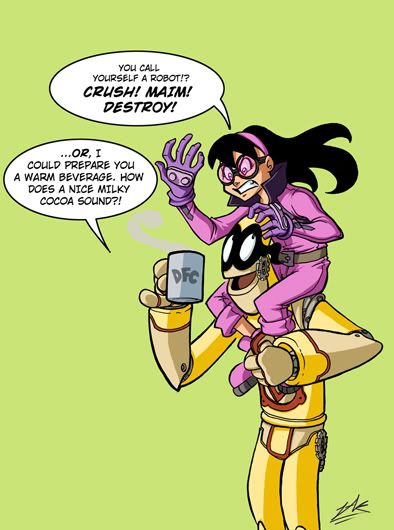 They are, of course John Aggs' Robot Girl and Rivet from Bob and Lorenzo Etherington's Monkey Nuts!